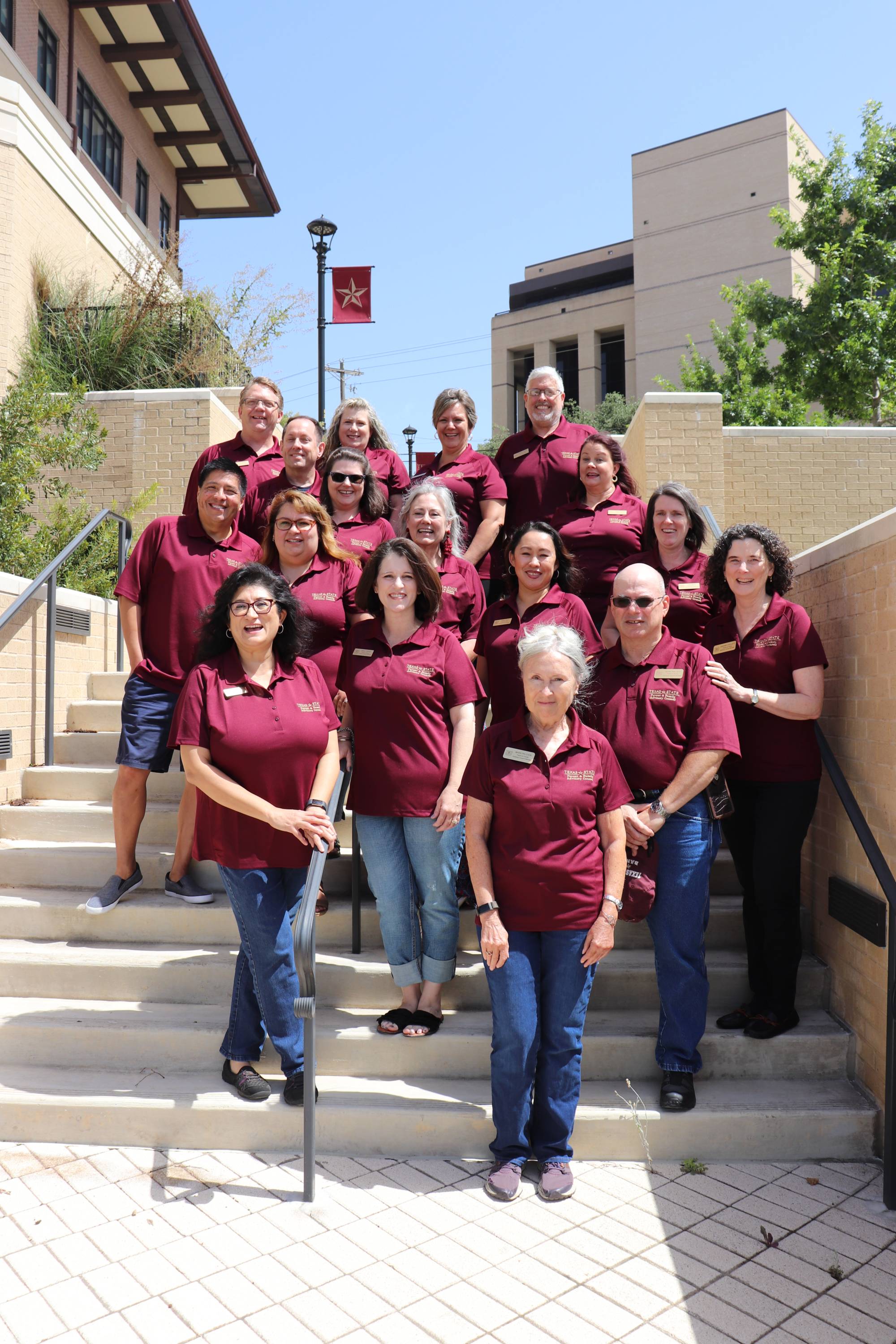 The Family Association operates in conjunction with the university's overall mission through the Parent & Family Advisory Council. The main purpose of the Advisory Council is to provide advice about the direction of the university in the areas of communication and events for parents and family members, as well as Family Association membership participation and value. The Advisory Council consists of up to 20 members. Married couples may serve as a unit, as applicable.
The Role of an Advisor
Serves as a voice for all Bobcat families.
Provides feedback from the member's region, profession, or affiliation.
Encourages new members of the university community to participate in university activities and join the Family Association.
Advisory Council members are expected to attend one regular meeting in the fall and one regular meeting in the spring. It is also expected that Advisory Council members will attend one special planning meeting during the summer. Meetings will be planned by the Assistant Director of Parent & Family Relations.
Requirements to Serve on the Advisory Council
Members must be current, dues paying members of the Texas State Family Association, and must remain a current member through the term.
Nominees will be voted on by the Assistant Director of Parent & Family Relations and current Advisory Council members at the spring meeting.
Each member will serve a two-year term and may serve additional terms as elected.
It is not necessary for members to be Texas residents.
All nominees must complete an Advisory Council application. Applications are currently closed.
Anneliese White from Harlingen, TX
Charles De Kanter from The Woodlands, TX
Christine Barr from Houston, TX
Deani Quick from Houston, TX
Denise Looney from New Braunfels, TX
Irene Crist from San Antonio, TX
Jeffrey & Teresa Gorres from Copperas Cove, TX
Jennifer Welch from Houston, TX
Jesse Trevino from Lubbock, TX
Lisa Smith from Dallas, TX
Luis Corona from Corpus Christi, TX
Marilyn Cook from Port Aransas, TX
Neely Yackel from Shiner, TX
Norma Cavazos from San Antonio, TX
Saing Sullivan from Mansfield, TX
Sam & Shannon Mezzell from Tyler, TX
Sylvia Spivey from Houston, TX
Tracy Marchky from Tyler, TX